Monthly Administrative Updates
June 2023 Administrative Update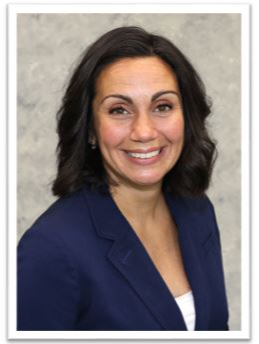 by: Christie Maisano
Director of Instructional & Informational Technology
Managing and monitoring what our children are doing online is really tough, even when they're in the same room as us. So many of our children love their technology, and many of them would prefer to spend their free time on it. I know my own children do! It's important to help them learn healthy ways to use it that include balance and using tools that are age-appropriate. As a school, we utilize internet filtering and monitoring tools to ensure a safe online environment for our students. Did you know that you can use similar tools when your children are not on school-owned devices to ensure that they are just as safe? Luckily for us as parents, there are many digital tools and services available to help us protect our children from bullies, predators, and inappropriate content on their personal devices.
Enable restrictions: As a first step, consider enabling restrictions, which can limit use, stop children from using specific features and applications, block access, and restrict explicit content and in-app purchasing. You can also limit access to cameras and the sharing of photos. To assist us with this, most personal devices have parental controls built into them that we, as parents, just need to activate to use. To enable these restrictions on your mobile and gaming devices, take a look at this site: internetmatters.org/parental-controls. It has great step-by-step guides for every type of mobile phone or tablet.
Block websites and filter content: To limit what your children can search for, your best option is to enable Google SafeSearch in whichever browser or browsers you use. If you want to prevent access to specific websites and limit your student's exposure to inappropriate content, you can also use the parental controls that are built into your device's operating system.
Foster open communication: Experts emphasize the significance of establishing trust and creating a safe space where children feel comfortable discussing their online experiences, concerns, and any encounters that made them feel uneasy. Encouraging open conversations allows us as parents to provide guidance, teach responsible online behavior, and reinforce the importance of setting boundaries.
Monitor what your children are doing: To keep tabs on your tween or teen's phone, your best bet is to download an app to monitor text messages, social networks, emails, and other mobile functions. Try Bark, Qustodio, KidsGuardPro, Canopy, Family Orbit, FamilyShield, Truple, or NetNanny.
Track their location: You can use GPS trackers and geofencing to stay abreast of your student's whereabouts and be alerted when your monitoring leaves or enters predetermined areas. Both the Find My Friends app on the iPhone and the Family Orbit app on both iOS and Android are great tools to stay informed about where your children are and see where they have been.
Parental controls and privacy settings are useful tools to help minimize the risks your children may face, but they are not 100% effective. It's up to us to realize the role we as parents have as our children grow up "digitally" and face the ever-changing digital landscape. By role modeling good digital habits, setting limits, encouraging playtime, and being involved in our children's internet usage, we can be sure that these digital tools can enhance our children's lives and give them a safer online experience.