Monthly Administrative Updates
April 2022 Administrative Update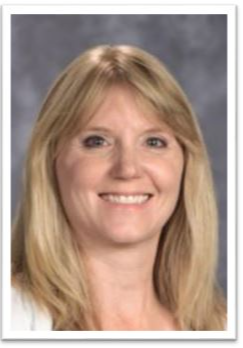 by: Cindy Marinaccio
Director of Pupil Services
EAUFSD Introduces Unified Sports
If you are following the NCAA March Madness tournament, you undoubtedly have basketball on the brain, and so do we. However, not just NCAA, but unified. The East Aurora Unified Basketball team will have its inaugural season at our high school this spring.
You may or may not be familiar with Unified Sports as they are a relatively new program that partners with the Special Olympics. The intent is to promote meaningful social inclusion by bringing together students with and without intellectual disabilities to create a more accepting school environment. The inception of unified sports was in 2008, but it did not gain notoriety in Western New York until more recently. Unified sports, and more specifically, this season's sport, basketball, provides students with and without intellectual disabilities the opportunity to play together on one basketball team while building athletic skills and meaningful relationships. Our new East Aurora team will be competing against other high schools in Section VI throughout the spring season.
Special Education teacher and coach, Mrs. Emily Krauza, started practices on March 28th to ready her team for the season. The most exciting part of this new program is that involvement has already exceeded expectations as there is a twenty-student roster! There are an equal number of students with and without intellectual disabilities. During a Unified Basketball game, three athletes (students with intellectual disabilities) and two partners (students without intellectual disabilities) are on the court. Partners are responsible for assisting the athletes and maintaining the flow of the game as all basketball rules and regulations apply, with the exception of the absence of a shot clock.
Athletes and partners are not the only participants of the program, there are also student-coaches. This season, we have five students who played either women's or men's basketball this past winter season and are therefore ineligible to be partners on the court during games. Wanting to be part of the program, these students are taking on leadership roles as student-coaches during both practices and games. Another key element of the program is the inclusive sports reporter. These are students enrolled in the high school's new broadcasting elective who will conduct interviews and cover our games to promote the team and the sport.
In addition to the partners, athletes, and student-coaches, there is also a Youth Activation Committee (YAC). English teacher, Mrs.Tara Arnold is the YAC advisor who coordinates and organizes events in school and at games to build a school community where all students are agents of change toward this positive movement. There are currently over 50 students who are a part of our Unified YAC. We were unsure how students would react to the unified program as many students had not heard of Unified Sports before. As with any new program, the challenge is getting the word out, getting enough students involved to make it a sustainable program, and making it one that addresses the needs and desires of our community.
Though the season has not yet started, we are incredibly energized because the students have exceeded our expectations of involvement and interest. They are enthusiastic and eager to begin. We are hopeful the community will come out and show their support. Home games are scheduled to be played at the East Aurora High School gymnasium on May 5, May 12, and May 16 @ 5:00 p.m.
We would like to extend our sincere appreciation to our BOCES teachers for their partnership behind the scenes and the EAHS faculty who have acknowledged our students' efforts through their involvement. We also would like to thank the administration for their support and introduction of this program, and most importantly, all of the participating students on the basketball team and YAC Committee!