Monthly Administrative Updates
March 2022 Administrative Update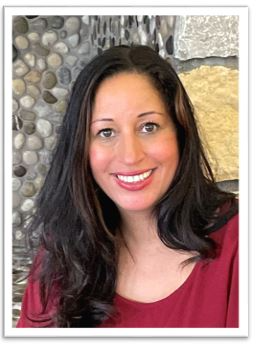 by: T'Hani Pantoja
Parkdale Elementary Principal
Leading the Way in Fourth Grade
Research has pointed to the advantages and benefits of social and emotional learning (SEL) in developing the whole child, including academics and making good choices. It also suggests that whole-child development empowers children to become creative and engaged citizens, which thereby strengthens the wellbeing of the whole society. The Parkdale Elementary fourth-grade students are focusing on building leadership skills. Developing the qualities of good leaders involves teaching and immersing students in opportunities that foster strong communication skills as well as teaching them how to be responsible, lead by example, make informed decisions and listen to others - just to name a few.
This year's fourth grade students have already taken on leadership roles in our school-wide recycling collection initiative and various other classroom and building level opportunities. I recently shared a presentation with them about making a difference in their community and introduced a variety of activities we have crafted to help them learn, experience, and build their leadership skills. Potential options include leading the morning announcements, serving as a school docent, safety patrol member, kindergarten helper, and/or school event helper. Following the presentation, students were asked to complete a survey sharing their first, second, and third choice options for participation. All were eager to take part and share their diverse interests. At this point, we are able to honor each of their first choices and efforts to engage students in these experiences have already begun.
Students in the School Event Helpers group recently had their first chance to take the reins as they led our "Kiss the Pig" fundraiser. The assembly was hosted by students who then collected, rolled, and counted the donated change. They assumed this responsibility with pride as they worked alongside district faculty and staff. It was amazing watching them work hard, communicate and encourage each other, liaise with me, and take responsibility for the outcome of the assembly.
Gone are the days when education was simply about textbook knowledge and good grades. The world has become far more competitive and demanding. Our students must begin, at a very early age, to engage in 21st Century Skills (collaboration, communication, creativity, growth mindset, critical thinking, character, citizenship, social responsibility, informational skills, literacy skills, life skills, problem solving and design thinking). The development of these skills will further help them to compete in a global society. We know as a community, we begin teaching these skills at the very earliest age. At Parkdale, our efforts to introduce students to authentic, student-centered experiences are well underway, and our students are proving that they are eager and ready for the challenge!
We look forward to continuing to share these incredible experiences, celebrating student success, and working as a community to continue to build many positive, memorable experiences for our students.