Join us for the Capital Improvement Project Discussion tonight at 7pm!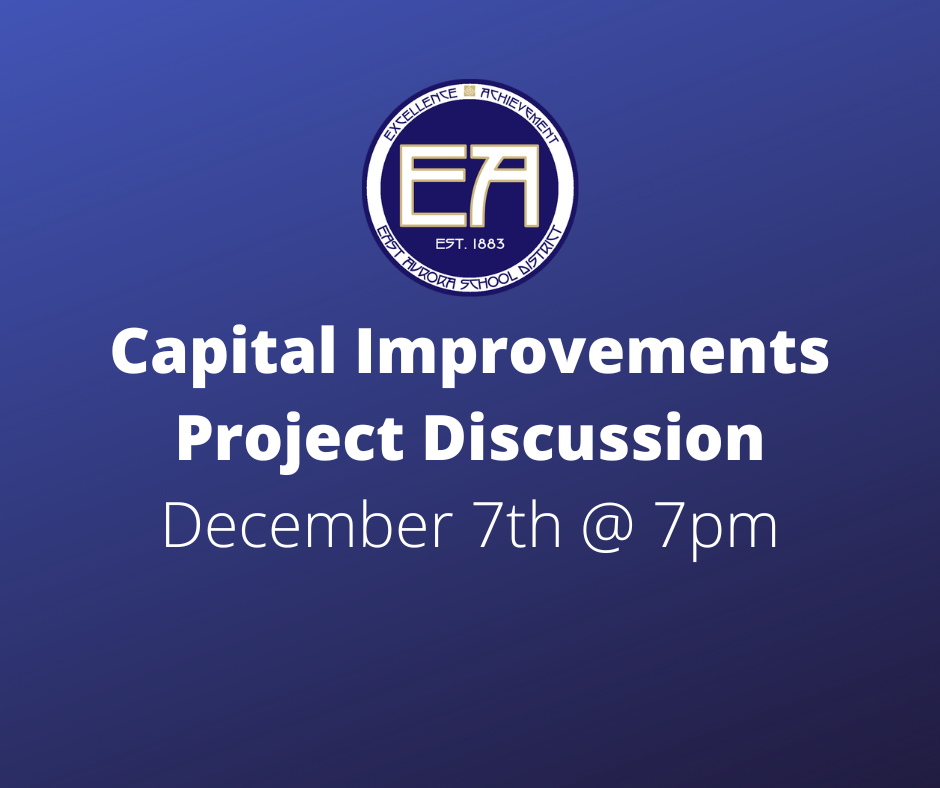 School will remain closed Tuesday November 22nd.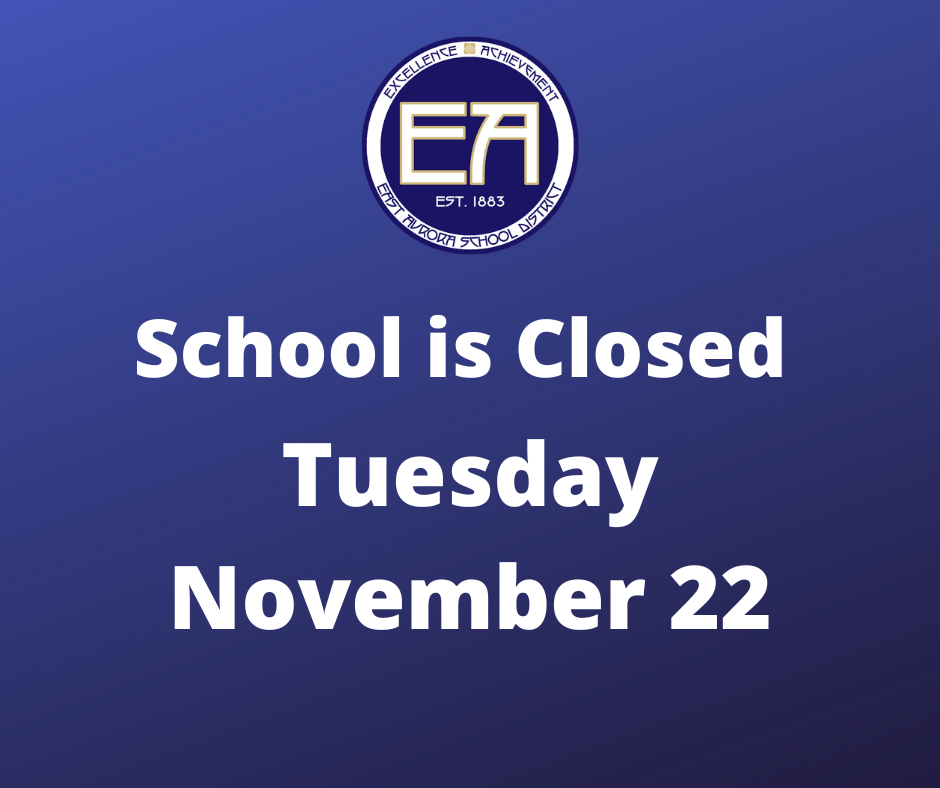 The East Aurora schools will remain closed for Monday, November 21st, with the safety of our students and staff in mind, due to the need to clear snow from our facilities and the regional impact of the winter storm.

Good Afternoon East Aurora Families and Staff, Due to the forecasted winter storm, East Aurora Schools will be closed Friday November 18, 2022. All after school activities today, Thursday November 17th, and activities this weekend are also cancelled. High School Parent-Teacher conferences will be rescheduled for a later date. Thank you and stay safe. Sincerely, Brian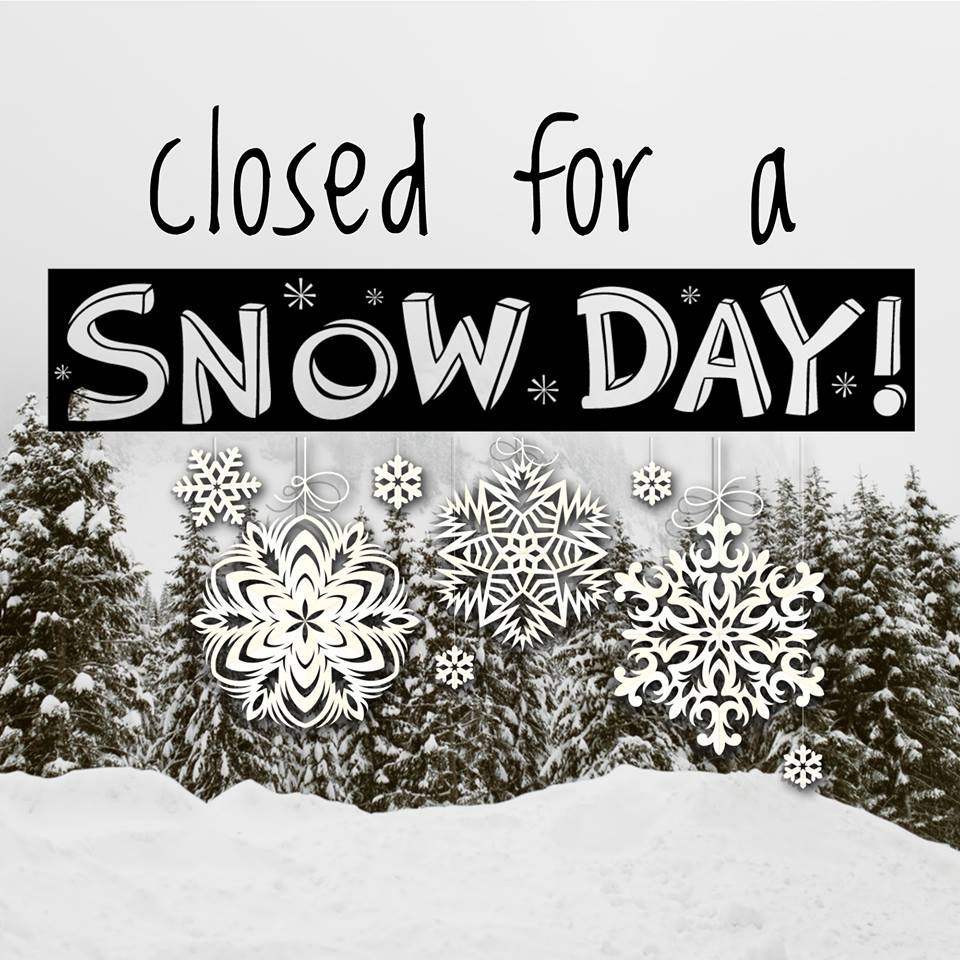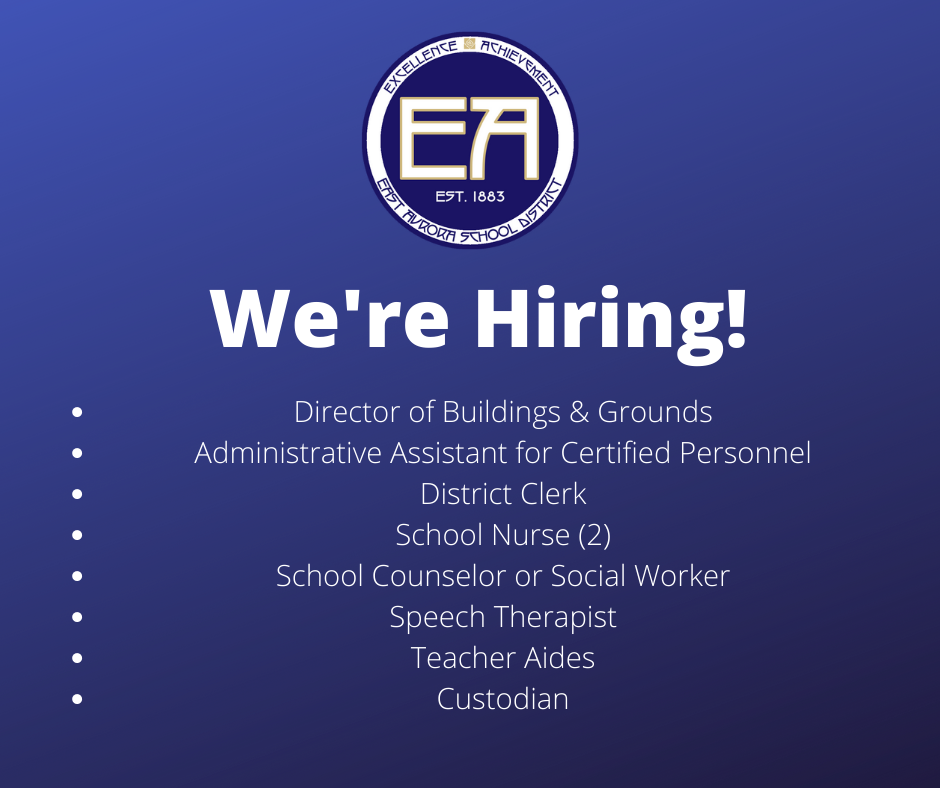 Did you know our Hall of Fame wall has turned digital?? Check it out next time you are near the High School gymnasium!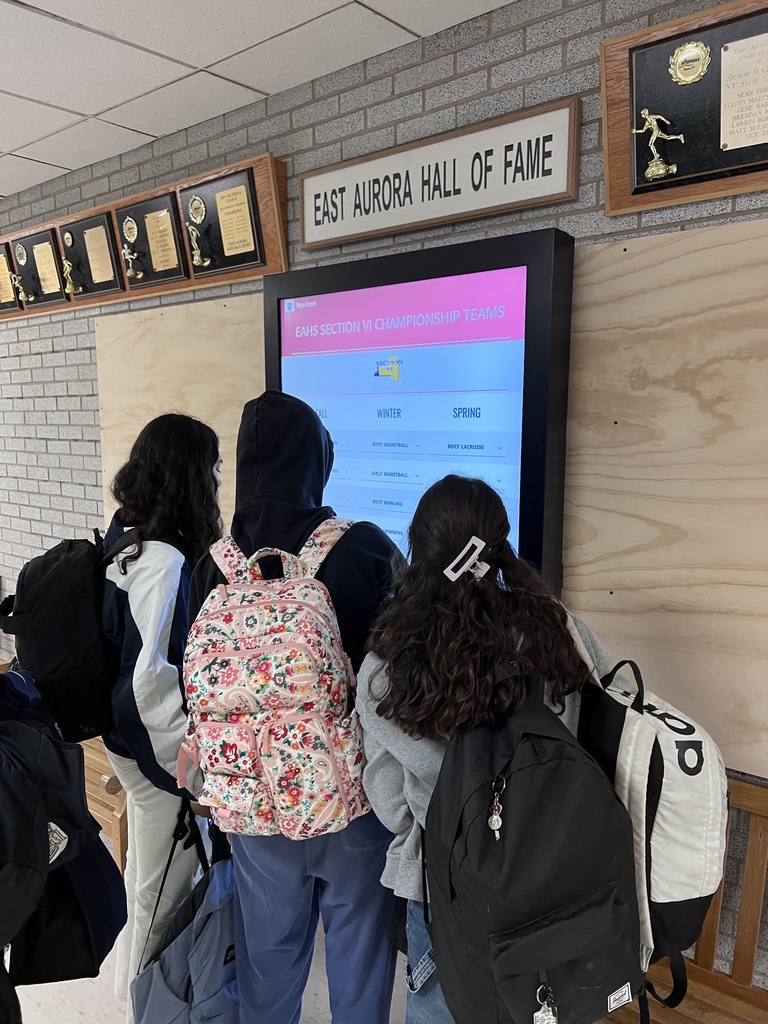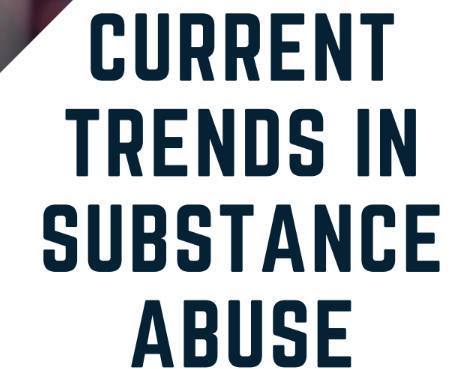 We just had our first Student Tech Team member become a Dell Certified Technician! Congratulations Jack!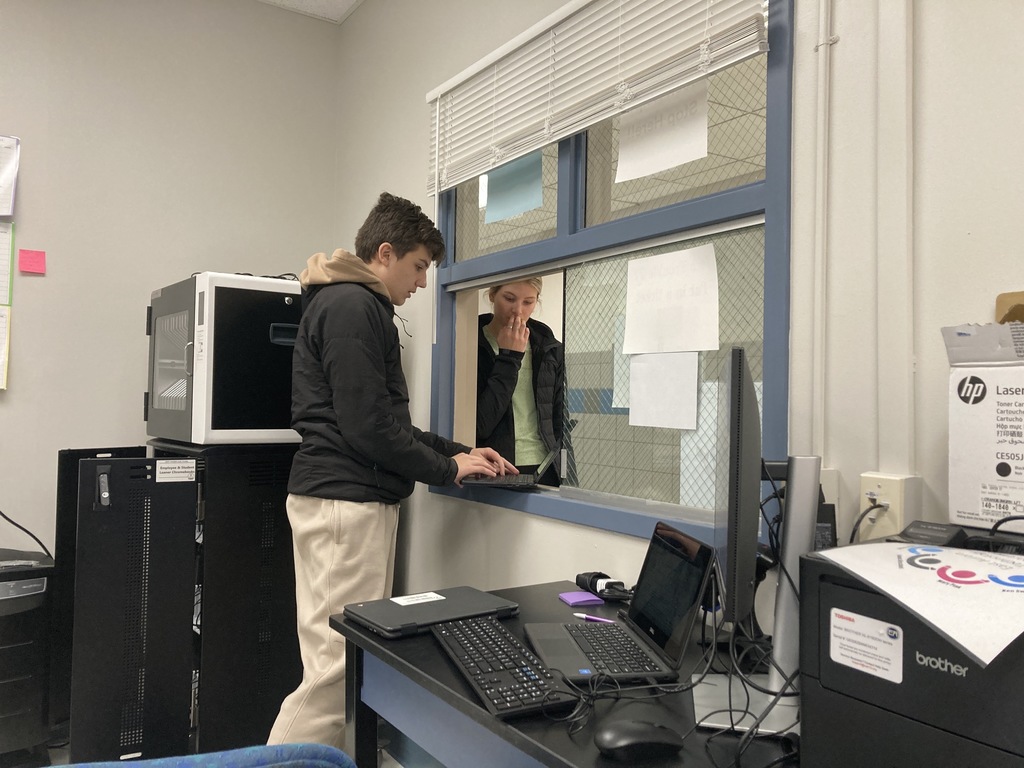 Reminder! There is no school Friday, October7th or Monday, October 10th. Enjoy your weekend!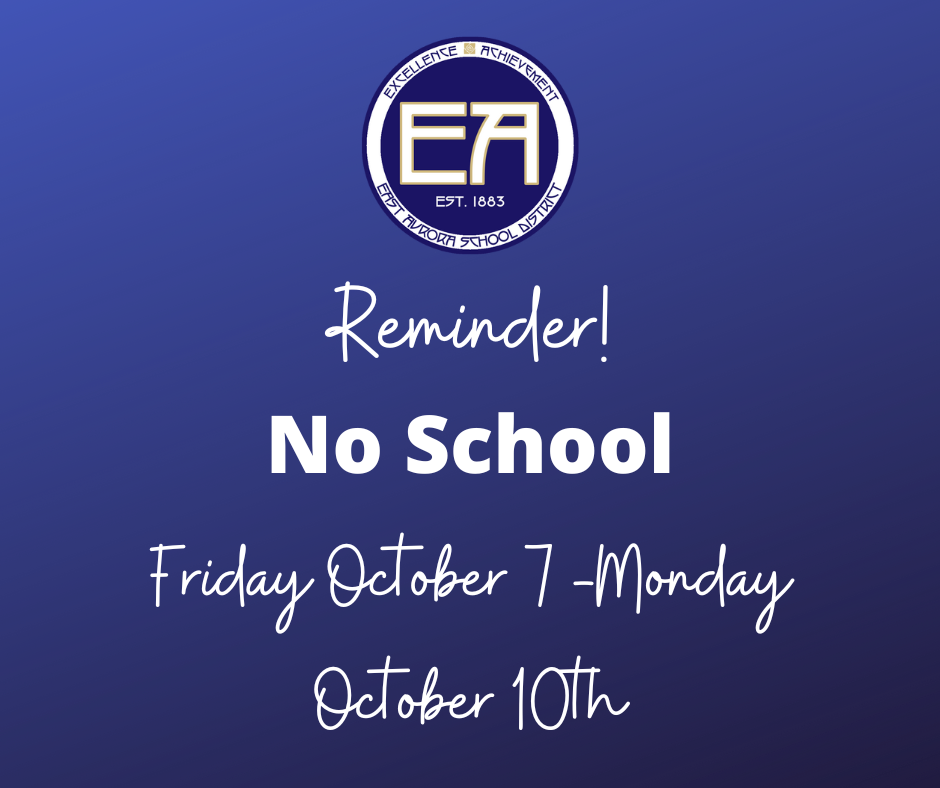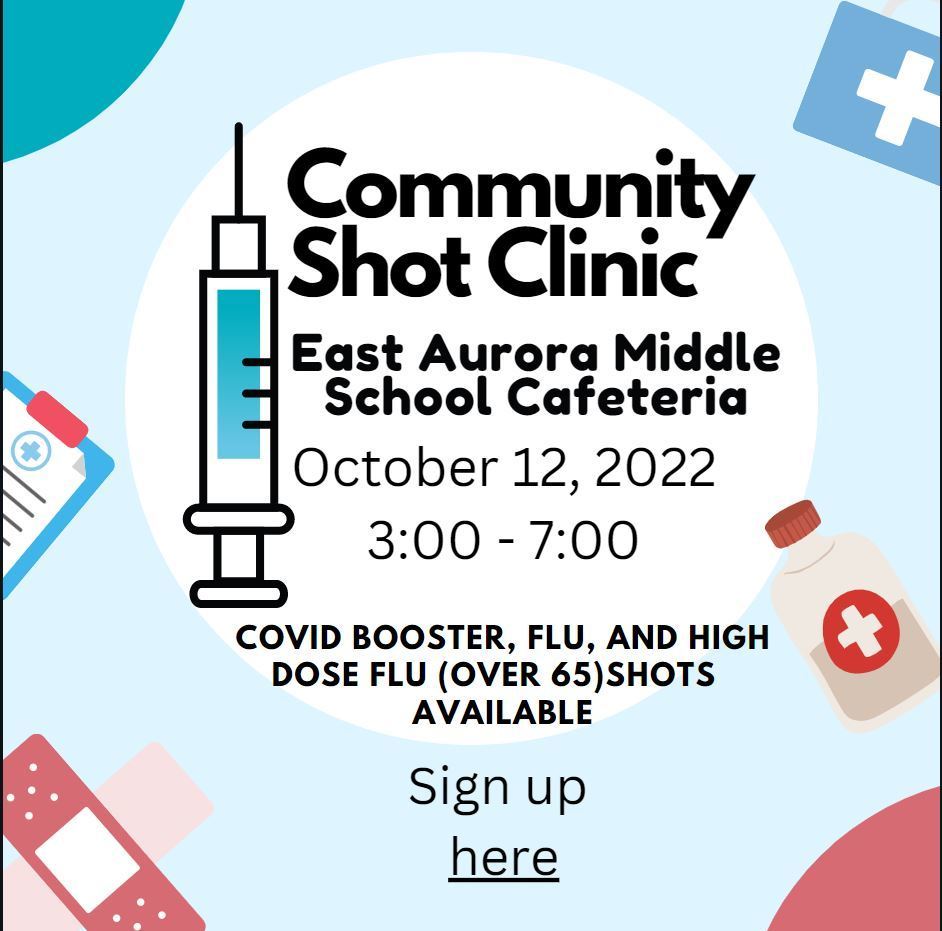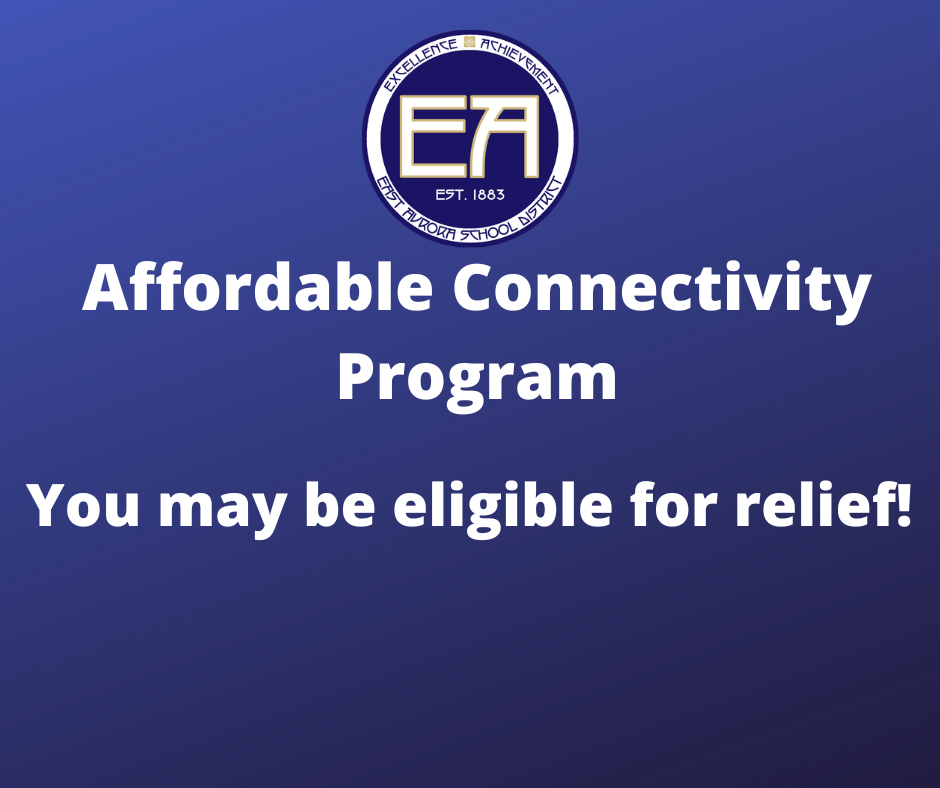 Welcome back students! We've been anxiously awaiting your arrival and we are ready!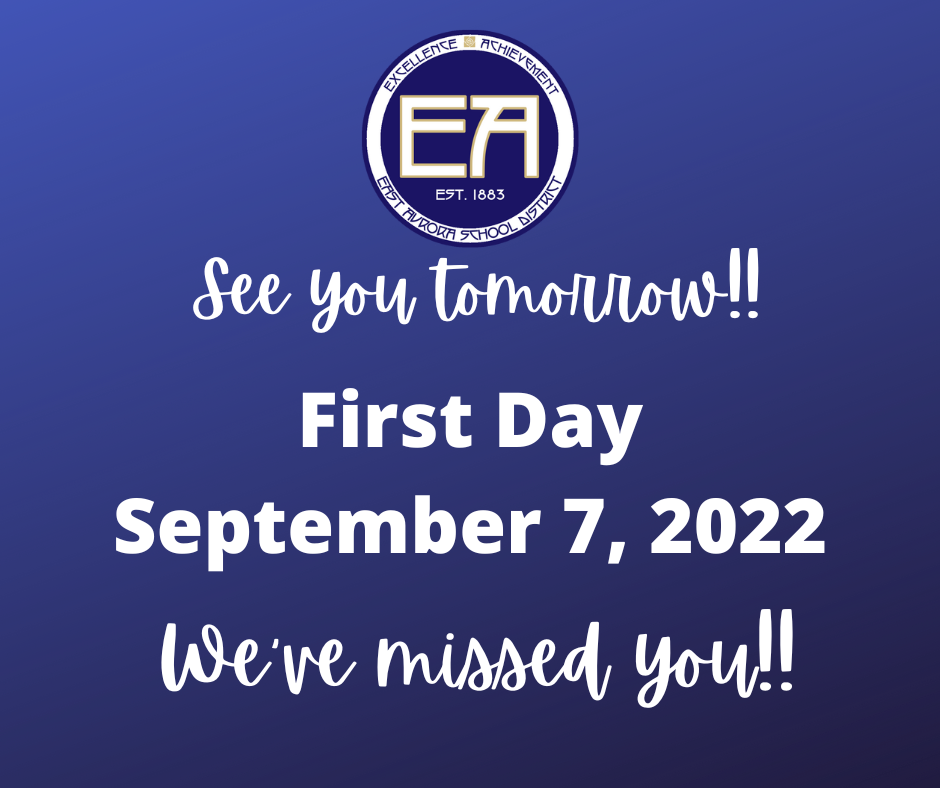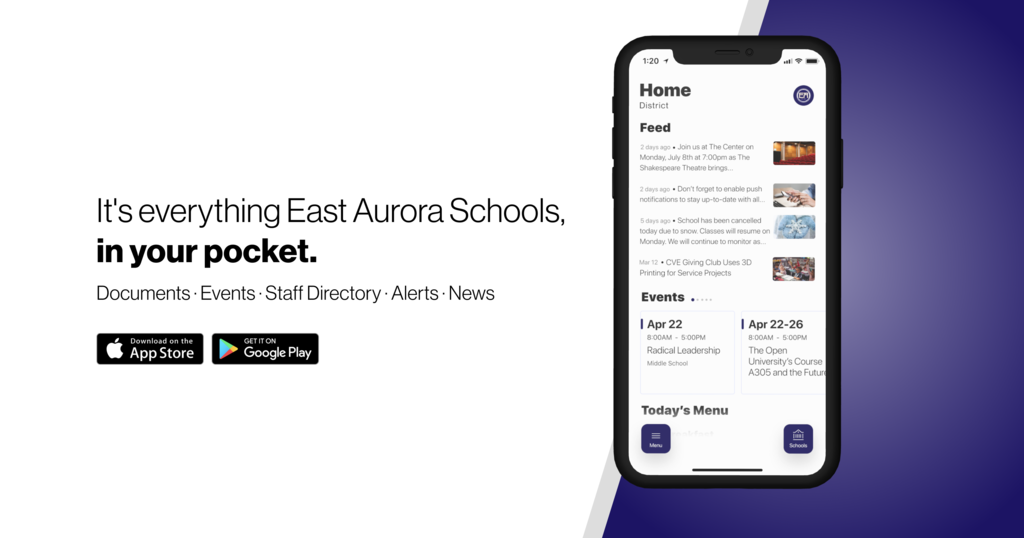 EAUFSD now has their very own app! Stay up to date with the most important news from the District. Find us in your app store when you search for "EA Schools"!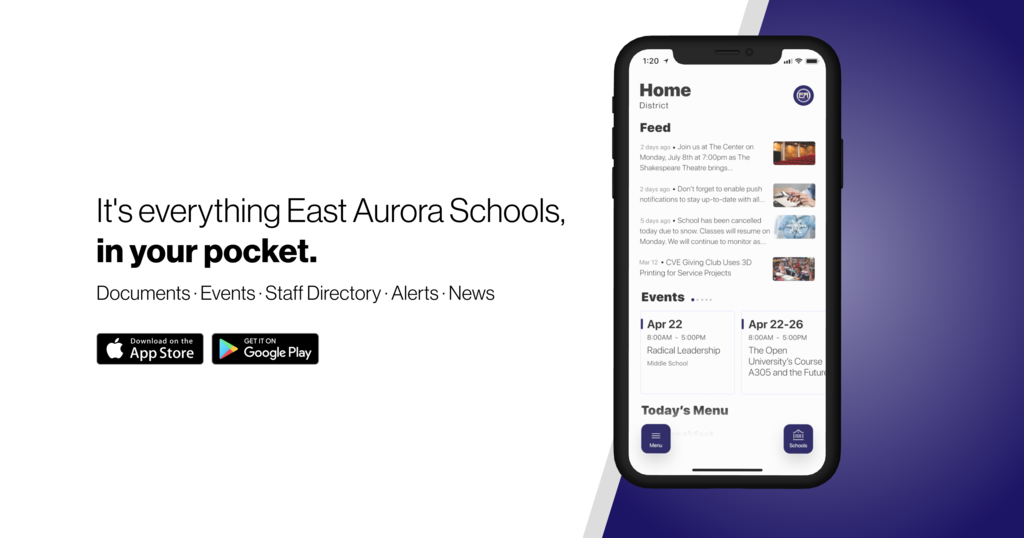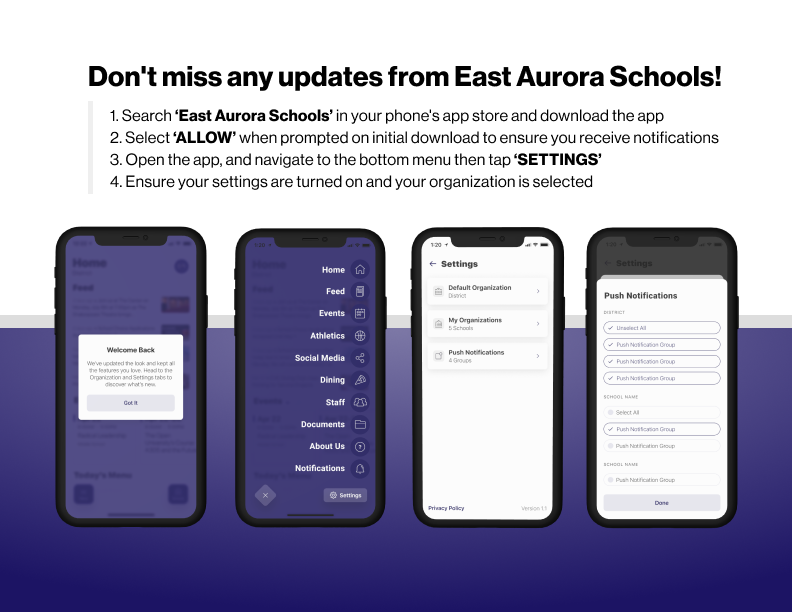 Welcome Back!!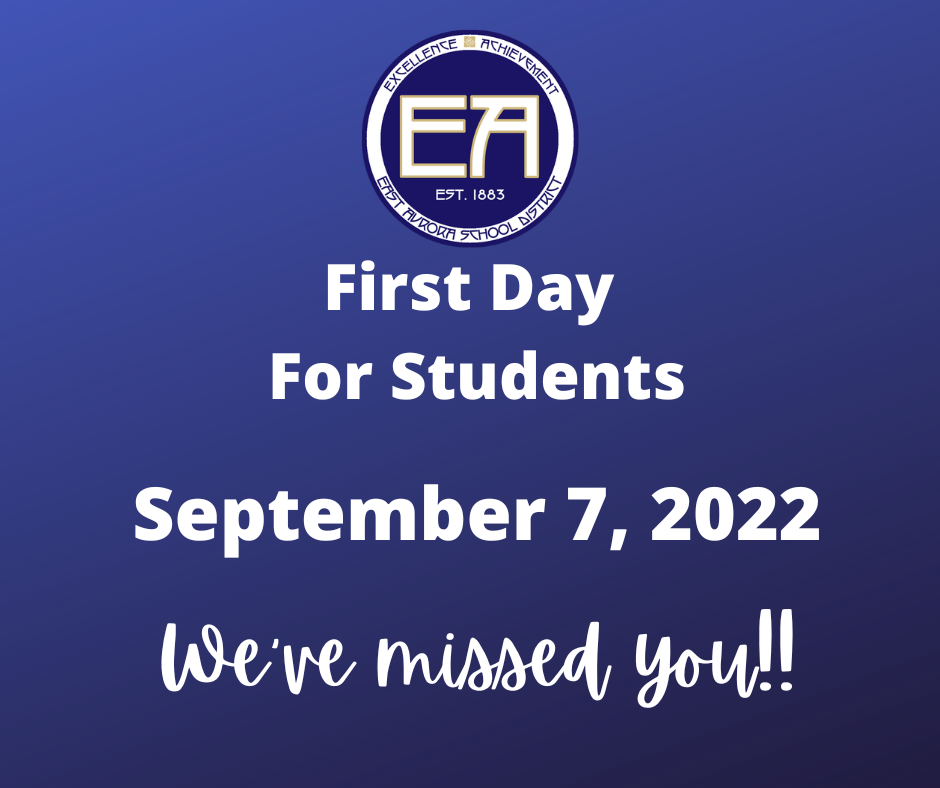 JULY 20TH, 2022 SPECIAL BOARD OF EDUCATION MEETING NOTICE Pursuant to the requirements of Article 7 of the Public Officers' Law, notice is hereby given that the Board of Education of the East Aurora Union Free School District will hold a Special Board of Education Meeting on Wednesday, July 20, 2022 beginning at 7:00 PM in the East Aurora Middle School Library, 430 Main Street, East Aurora, NY 14052.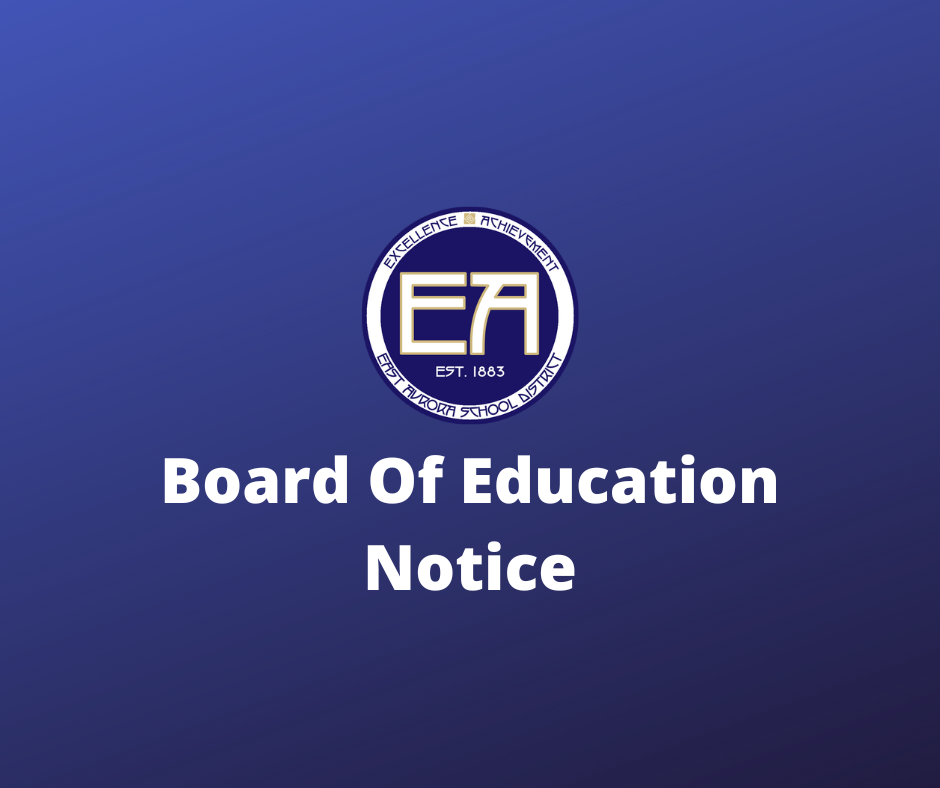 Reminder: There is a Reorganization Meeting and Two Public Hearings tonight at 7pm!