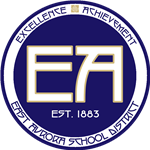 Current Positions Available
For your file to be complete, it must include the following:
Cover letter of interest

Resume

Transcripts

Evidence of Certification

Three (3) current letters of recommendation
Your file will remain active for three (3) school years. You may update your file by forwarding additional information at any time. Thank you for your interest in our District.
There is an immediate need for the following SUBSTITUTES: Teachers, Teacher Aides and Nurses.
For additional information, please contact:
Lori Gervasi
(716) 687-2329