Monthly Administrative Updates
March 2023 Administrative Update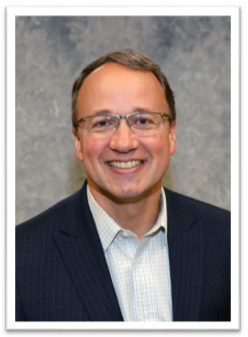 by: William Roberts
High School Principal
Happy spring from East Aurora High School
Well, at least, the start of spring sports and activities! March and April are very busy months at the high school, and I would like to draw your attention to several upcoming events on our school calendar. The Junior Varsity and Varsity spring sports season kicks off on Monday, March 13. Our 25th annual badminton tournament is being held on Sunday, March 26. Doubles teams consisting of teachers, coaches, parents, siblings, and alumni compete for the traditional, much coveted, first prize box of Wheaties. Thank you to the Adventure Club and their advisor Chris Schutrum for coordinating this ever popular event. In recognition of Women's History Month, East Aurora High School will be hosting our first Women's Leadership Conference on March 25. East Aurora High School students, as well as students from neighboring districts, will be invited to attend a keynote address and conference workshops focusing on leadership skills, social networking, and careers. Thank you to EAHS Senior Catie Jantzi and English teacher Alka Moudgil for coordinating this wonderful opportunity. The month of April ushers in a number of musical and artistic performances. On April 11 at 7 pm, we invite you to attend the Pops Concert at EAHS, featuring the High School and Middle School Choruses. The spring drama production Letters to Sala will premiere on April 22 and 23. Ticket information is available on our website. Finally, our Jazz Concert will take place on April 25 at 7 pm. We encourage and look forward to community attendance at any and/or all of these performances in support of our talented students.
At the February Board of Education meeting, high school administrators presented updates to the 2023-24 high school course catalog. This year's additions include such courses as Project Management for Entrepreneurs, AP Pre-Calculus, Graphic Design & Production, and Manufacturing Systems. An additional course opportunity being introduced is Sustainable Agriculture. Science teachers Jeff Shelley and Ethan Hansen spent the past year conducting research, consulting with local experts, and touring agriculture programs at several schools throughout Western New York. A school committee was created and has developed our focus, built relationships, and assembled a support system. In its early development stages, we plan to create a regenerative farming experience on the high school property, which you may start to notice in the spring as you drive by our campus on Sweet Road. This program will tie together our students' and communities' interests in sustainability, composting, farm-to-table, locally sourced foods, and environmentally friendly practices. The initial multi-year plan includes the following:
Hands-on learning in the new East Aurora Sustainable Agriculture Lab (fruits, vegetables, poultry, syrup, honey, composting and more)

A focus on sustainable and environmentally friendly practices

A student-led business, production, and marketing of agricultural products

Farm and food related field trips, speakers, and experiences

Natural fertilizers (animal manure and compost)

Building living and healthy soil (through crop rotation and limited tilling/plowing)

Encouraging biodiversity (integrating animals with plants)

A climate change solution (through building healthy soil that stores carbon from the air)

Keeping products local and benefiting the local economy (through local jobs, local food, less transport, "pandemic-proof" food systems, "know your farmer")
The East Aurora High School community is excited to bring this unique program to our school grounds, which originally, prior to being sold to the school district in the late 1960's, was the Becker family farmland. As we move forward, we plan to assemble a steering committee of current students, alumni, teachers, and community members to assist and guide our farm's development. Over the next few months, community residents will see the East Aurora Sustainable Agriculture Lab take shape and, hopefully, will be inspired to purchase some of our products next year!